Media releases
Education scholarships available to rural students
Posted: Wednesday 4 October 2017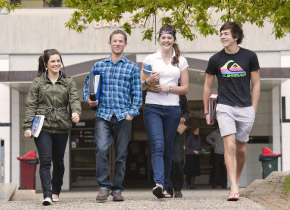 Fifteen scholarships for rural students have been announced for students enrolled in Education programs at Federation University Australia.
The Victorian Government scholarships will support FedUni students undertaking a pathway course that leads to an initial teacher education (ITE) qualification.
The scholarships will be available in the following programs: Bachelor of Education Studies (Mt Helen and Churchill Campuses); and Diploma of Early Childhood Education and Care (Mt Helen Campus).
Scholarships valued at $3000 will be available for successful candidates commencing one of the above courses.
An additional payment of $2000 will be made available for students who complete the course and enrol in an ITE course at FedUni.
"The University is very pleased to be able to offer these generous scholarships to rural students in our regions," Professor John McDonald, Executive Dean of the Faculty of Education and Arts, said.
"We will continue to work with the Victorian Government to provide high quality teacher education programs to students throughout the state and beyond."
Applications open on 1 November. Information about how to apply can be found at www.education.vic.gov.au/teachingpathways
More details about FedUni education programs are at https://federation.edu.au/become-a-teacher