Inspire. Ignite. Initiate.
What kind of teacher will you become at Federation University?
The best teachers know that true potential doesn't depend on past achievement. So if you're passionate about educating the next generation of thinkers, leaders and creators, we want to hear from you – regardless of your background.
We offer a range of pathways and course options to help you become the teacher you want to be. Whether you've just finished school, you're returning to study after a break, or you're setting out in a whole new direction, you'll find your place at FedUni.
Find your path
Explore the different ways you can become a great teacher.
Use the Interactive Study Pathways tool or download the brochure below.
A fulfilling, lifelong career
Learn about how a career as a teacher provides lifelong opportunities and satisfaction.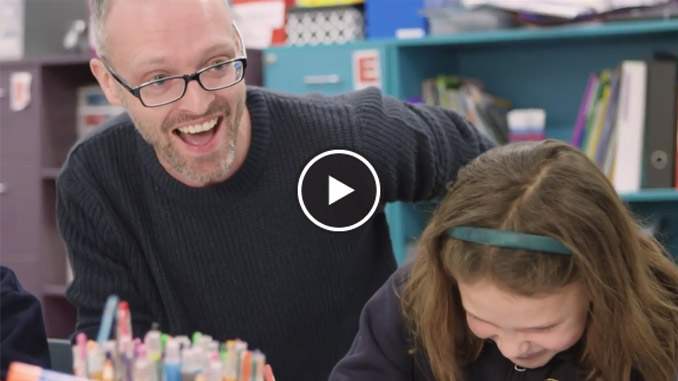 Teacher testimonial (1:48 mins)
What's your pathway to teaching?
So you want to be a teacher? There are a number of ways to achieve this.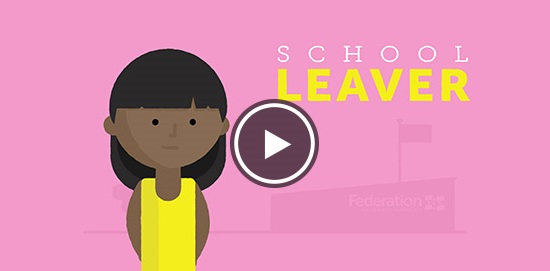 School leaver animation (1:45 mins)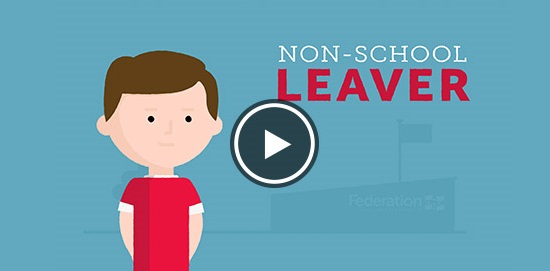 Non-school leaver animation (1:06 mins)
Explore your study options
At FedUni, you can gain your teaching qualification in a number of different ways.
You might pursue a Bachelor of Education or Bachelor of Health and Physical Education. These are more general teaching degrees, targeted at specific age groups from early childhood through to secondary school.
Joint degrees can provide the qualifications to teach at VCE level, opening up a broader range of career opportunities. Available study areas include arts, community and human services, mathematical sciences, science, and outdoor and environmental education.
If you already have an undergraduate degree, a Master of Teaching will give you the skills to use your degree in an education context.
To find out what's right for you, use the Interactive Study Pathways tool below.
A closer look at our teaching degrees and entry requirements
Hands-on experience.
Hundreds of placement opportunities
We have 800 partner schools in regional, urban and metropolitan Australia – as well as international locations. So you can gain practical, hands-on experience in a range of educational contexts, and graduate with a better idea about where you want to teach.
Explore our Partnerships
What's new in education?
Our Education Discussion Series covers some key topics facing educators today. Right now, we're looking at current changes to Initial Teacher Education requirements in Victoria and Australia.
Join the discussion to explore current education debates, and to learn how they'll impact teachers, students and schools across the country.
Education Discussion Series
Meet Breanna Alexander
Bachelor of Arts/Bachelor of Education
2017 University Medallist
"It's not just a university, it is a real community. There is so much support, it makes the whole experience far less daunting. There are so many people willing to help, and alternative pathways, that I feel like anyone who wants to go into further education would be supported."
Breanna teaches at Wyndham Central College.