Media releases
FedUni to introduce Certificate in Individual Support
Posted: Thursday 16 February 2017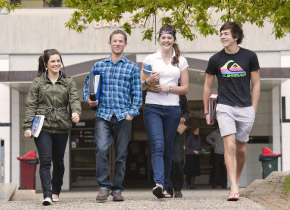 Federation University Australia is pleased to announce it will introduce a Certificate Three in Individual Support at its Mt Helen Campus in March.
The new qualification will be ideal for anyone interested in aged care, community support or disability care.
"The program will be offered three days a week with work placements arranged by us to ensure students receive the best work experience possible," Tara Haneveld, Health Education Manager in FedUni TAFE, said.
"The Certificate will give you the opportunity to start a career where you can make a real difference in your community by working in aged or disability care.
"If your goal is to continue your studies, this program will give you a pathway with credit into our Diploma of Nursing."
The FedUni teachers are experienced registered nurses, who all have current industry experience and will train you to be work ready as a health support worker, or to take the next step into a nursing qualification.
"By enrolling the in the Certificate, you can gain the academic background and support to succeed in studies to become an enrolled nurse, which in turn, will open the opportunity to continue study in the Bachelor of Nursing," Ms Haneveld said.
"Whichever pathway you choose, our strong relationships with public and private health care providers across Western Victoria will set you up to start a career which can take you as far as you want to go."
For further information, please contact the University by emailing info@federation.edu.au or by calling 1800 333 864.