Mucosal-associated invariant T (MAIT) cells in chronic lymphocytic leukemia (CLL)
Dr Marice Alcantara. School of Science, Psychology and Sport
Supervisors, Professor Stuart Berzins, Professor Fadi Charchar and Dr Morgan Wallace.
Chronic Lymphocytic Leukemia (CLL) is a disease usually affecting individuals over the age of 60 that is characterized by the accumulation of mature malignant B cells and alterations in immunity. Low antibody production by CLL B cells is common in the disease and contributes to the development of recurring bacterial, viral and fungal infections that are a major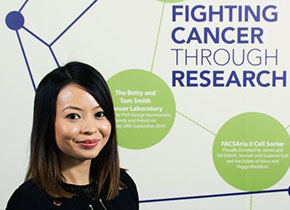 contributor to morbidity and mortality. Chemotherapy treatments are associated with further suppression of the immune system in patients, resulting in recurrent infections and secondary malignancies. The success of treatments such as allogeneic stem cell transplantation (Allo-SCT) for CLL suggests that the immune system may be an important focus for potential new therapies.
This thesis investigated Mucosal-associated invariant T (MAIT) cells and explored their potential role in CLL. MAIT cells are a relatively newly discovered subset of T cells that have important anti-microbial functions and can directly interact with B cells suggesting they would be important to investigate in CLL. MAIT cells have not previously been investigated in CLL.
The characterization of MAIT cells in patients with CLL included assessment of their frequencies relative to other immune subsets, analysis of their cell surface molecules and cytokine production. A significant decrease in MAIT cells in patients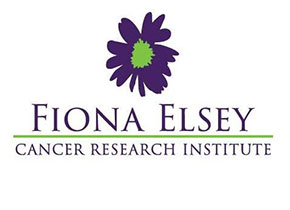 correlated with patient group characteristics. The results showed that while a decrease in MAIT cells is evident, MAIT cells in patients with CLL are functionally competent and capable of similar cytokine production to those in healthy donors. With their capacity for powerful anti-microbial functions, this project shows that MAIT cells may be able to enhance immunity of patients with CLL against recurrent bacterial infections and suggests that MAIT cells may represent a viable target to enhance immune function.
Dr Marice Alcantara was supported by an Australian Government Research Training Program (RTP) Stipend and RTP Fee-Offset Scholarship through Federation University Australia.