Media releases
Wimmera Development Association partner with Federation University to boost skills growth in region
Posted: Monday 19 September 2022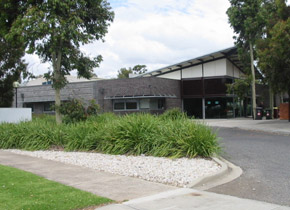 The Wimmera Development Association (WDA) will relocate to the Federation University Australia Wimmera Campus in October, strengthening their partnership to address the training and jobs needs of the region.
The move is part of the plan to revitalise Wimmera, through collaboration between WDA and Federation to activate growth in the region. This will include delivering the Victorian Skills Plan, which highlights the need for training and employing more skilled workers within high-demand areas including childcare, construction, healthcare, and community services.
A key priority for Federation and WDA is addressing the shortage of childcare staff in the region. The collaboration will involve increasing the number of people undertaking training and supporting those that are already working in the industry through upskilling and improving career opportunities to encourage workers to remain in the sector.
The work will also aim to remove barriers from those previously trained and who worked in the industry to re-enter the childcare workforce through gap training to meet current industry standards.
WDA will also align with the Federation Future Regions Research Centre Horsham Hub to address the outcomes of the recent Small Business Revitalisation Report. The report identified a shortage of skilled trades in the Wimmera Southern Mallee communities and the recommendations will be key to overcoming challenges in the region.
Quotes attributable to Federation University Campus Director (Wimmera), Christine Brown
"We are looking forward to working together with WDA to make the region stronger. This partnership will help us achieve greater results in meeting the skills needs in the Wimmera."
"Federation is invested in growth in the region."
"We want people to stay in the region to live and work, but first we need to ensure people have access to quality training and meaningful job opportunities."
Quotes attributable to Wimmera Development Association (WDA) CEO, Chris Sounness
"We have more people commence trades than anyone else in the state, and complete their trade qualification, but we don't always retain those qualified people."
"Over the next 10 years, we are working towards having an additional 7000 people in the region, another 3000 home and 2500 jobs. Collaborating with Federation will mean we can hit the ground running with this."
"We are excited to move across to the space with Federation, who are an important partner of ours. We are keen to become a part of the evolution of the space at Horsham."