Media releases
Nursing and education prove popular programs in 2022
Posted: Friday 14 January 2022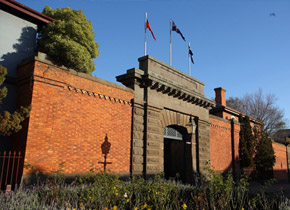 Nursing, Education, Criminology and Criminal Justice, Biomedical Science, Veterinary and Wildlife Science and Psychological Science are among the most popular programs for prospective students at Federation University Australia in 2022.
Like the whole university sector, Victorian Tertiary Admission Centre (VTAC) first round offers in January are down on the previous year for Federation University, with 1125 offers including 1047 offers to domestic higher education students and 78 to TAFE students.
There are 466 higher education and TAFE offers at the Ballarat campuses, 381 offers at the Berwick campus, 232 offers at the Gippsland campus and 46 for online and Wimmera campus.
VTAC offers account for around one third of domestic enrolments at Federation, with most applications being made directly to the university. Based on current projections, the overall number of domestic enrolments for higher education and TAFE is likely to be on par with 2021.
Vice-Chancellor and President Professor Duncan Bentley said he was looking forward to having students back on campus this year.
He said the university sector had experienced two difficult years due to COVID-19 and Federation was rolling out a big change agenda to lock in sustainable growth for future years.
This includes improving student experience at all campuses, taking a digital first approach and aligning programs with industry needs to provide a pipeline of job ready graduates in the regions where Federation operates.
Quotes attributable to Vice-Chancellor and President, Professor Duncan Bentley
"The current Year 12 graduates have competed their entire two years of VCE in the COVID-19 pandemic with long periods studying from home, which has made it difficult for some students to look beyond the pandemic and consider post-secondary school study."
"We know this has impacted enrolments over the past two years and we have put extra support in place to help incoming students, which has helped us maintain steady enrolments this year."
"We are rolling out a plan to lock in future growth by modernising our operations and making strategic investments; taking advantage of our position as a regional university."
"We are transforming the way that we operate to ensure our courses and programs align with industry needs so we can provide a pipeline of job ready graduates to work in our regions."
"As the number one university in Victoria for undergraduate teaching quality, student support and graduate full-time employment, students can be confident they will get the high-quality education they need to pursue their career dreams."