Media releases
Working together to grow skills and training in the Wimmera
Posted: Tuesday 27 July 2021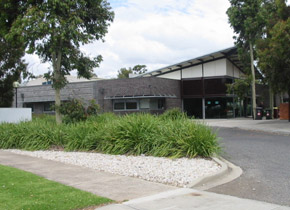 Federation University and SuniTAFE have today announced a new collaborative approach to the delivery of skills and training in the Wimmera that will provide better opportunities for students and local industry.
Having two TAFE offerings in the same region does not provide the best outcome for the community.
This collaboration will avoid duplication and deliver more of the courses and training that local employers need.
As part of this cooperative approach, SuniTAFE will continue to deliver Individual Support and Community Services in the Wimmera, while Federation TAFE will deliver the engineering courses.
Federation TAFE already has strong partnerships, teaching capacity and facilities in engineering.
The 35 engineering apprentices currently studying at SuniTAFE will be offered the opportunity to transfer to Federation TAFE, with no disruption to their training.
To further its commitment to growing engineering skills and training in the Wimmera, Federation TAFE will also recruit an additional mechanical engineering teacher to be permanently based in Horsham.
Federation TAFE and SuniTAFE will hold a joint industry workshop at the Federation TAFE campus in Horsham to showcase the engineering facilities and opportunities for local employers and students.
Federation TAFE will also host an information evening at the Horsham campus for local tradespeople and other professionals to find out more about becoming a TAFE teacher.
Dates for both the industry workshop and information evening will be confirmed once COVID restrictions allow the events to take place.
Quotes attributable to Pro Vice-Chancellor (Vocational Education and Training) and CEO Federation TAFE Liam Sloan
"By working together, we can achieve more for the Horsham community through better training and education opportunities and more local jobs."
"Federation TAFE is absolutely committed to the Wimmera region and are excited at this opportunity to strengthen our engineering courses and partnerships with local employers."
Quotes attributable to SuniTAFE CEO Geoff Dea
"Through working together, SuniTAFE can specialise in Individual Support and Community Services in the Wimmera region, while students can benefit from the facilities and course offerings Federation TAFE already has in place for Engineering."
"The next steps will involve consultation with current staff, students and industry partners to ensure we have a smooth transition for all involved and that no student is left stranded."