Media releases
Researchers to train next generation in supporting older Australians
Posted: Thursday 22 July 2021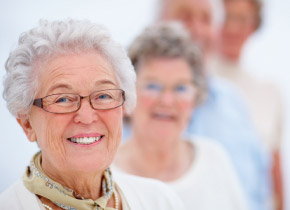 Federation University Australia researchers are partners in a new training centre working to help improve the quality of life for older Australians.
The Australian Research Council (ARC) Training Centre for Optimal Ageing will train the next generation of researchers to understand, detect and improve psychosocial factors that support mental activity, physical health and social connectedness.
Federation's digital health and mental health expert Professor Britt Klein and healthy ageing expert Professor Colette Browning will join a team of chief investigators as partners in the Centre led by Monash University.
The ARC Centre for Optimal Ageing will support the digital transformation of industries supporting the ageing population using technologies like artificial intelligence to help Australians live enriched, healthy and independent lives as they age.
It is among 16 new research hubs and training centres set up across the country with funding from the Commonwealth Government.
By 2060, 25 per cent of Australians will be aged 60 years or older and the ARC Training Centre for Optimal Ageing will train a cohort of early career researchers to be experts in understanding the key factors in healthy and independent ageing.
The project will run until 2025.
Quotes attributable to Federation University Professor Britt Klein
"Co-designing 'smart' digital community platforms for older Australians, with older Australians, researchers and industry partners, will hopefully afford greater choice and a tailored support platform to increase social connectedness, especially for our Australian elders in rural and remote locations."
"It is especially critical at the present time to provide greater opportunities to our next generation of researchers and students, ones that combine both research skill-building and industry-based experience.
"We are delighted to be partnering with Monash University and the numerous industry partners on this important ARC Training Centre for Optimal Ageing."
Quotes attributable to Federation University Professor Colette Browning
"Australia's ageing population is an asset and this Centre will provide solutions to assist older people to continue to contribute to society and maintain optimal health and wellbeing."
"The Centre provides a significant opportunity to bring together a range of academic disciplines and industry partners to build research capacity and translate research into real-world solutions for older people."