Media releases
Federation gains world recognition in young university rankings
Posted: Friday 25 June 2021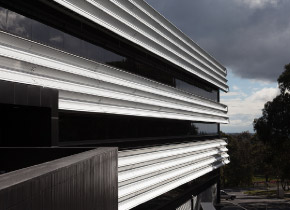 Federation University Australia has earned its first international world ranking as one of the top young universities in the world.
Federation has been ranked in the top 201 – 250 young universities in the world in the prestigious Times Higher Education Young University Rankings 2021.
The rankings list the world's best universities that are 50 years old or younger based on teaching, research, citations, industry partnerships and connection to the international community.
While Federation has a history dating back more than 150 years through its predecessor institutions, it became Federation University Australia following an amalgamation in 2014 and has achieved the young university international ranking in just seven years.
We are proud that Federation University has entered the rankings in the 201 – 250 bracket.
With campuses in Ballarat, Berwick, Brisbane, Gippsland and the Wimmera, the ranking is international recognition of Federation's high-quality teaching and learning, the quality of its publications as well as the role the university plays in driving economic growth and jobs through government and industry partnerships. It also recognises the cultural diversity of our community.
This follows Federation University's first international ranking in the overall Times Higher Education where it placed in the 801-1000 bracket, and its entry into the Impact Rankings in the 101-200 bracket. The university has a strong international reputation in a number of key teaching and research areas.
Federation is ranked in specific subjects by the Times Higher Education in Education (301-400), Clinical and Health (501-600), Social Sciences (501-600), Business and Economics (601+) and the Sports and Exercise Science is ranked 51-100 by the Academic Ranking of World Universities.
Quotes attributable to Federation University Vice-Chancellor and President, Professor Duncan Bentley
"This world ranking is recognition of the high-quality teaching, research, industry partnership and connection to community that we've developed since becoming Federation University in 2014."
"Given we've only been Federation University for seven years, this is an outstanding achievement."
"One of the challenges about being a young university is building awareness in our own communities about what we can offer students and industry – achieving an international ranking is a big boost to our reputation and helps achieve this."