Media releases
Ballarat young women Try-a-Trade
Posted: Tuesday 25 May 2021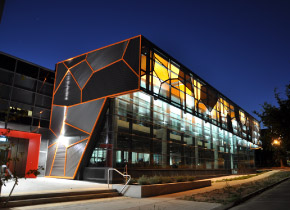 More than 60 female secondary school students from across the Ballarat and Central Highlands region will be able to get hands-on trade experience at Federation TAFE's first Try-a-Trade event.
Federation TAFE has partnered with Head Start to host the event on Wednesday 26 May.
Head Start is a Department of Education program that supports students to take up apprenticeships and traineeships while completing high school.
The Try-a-Trade event is designed to encourage more young women to work in trades and non-traditional industries.
Workstations will be set up with tools and equipment that simulate working in the electrical, plumbing, automotive, carpentry and engineering trades.
The students will also be able to speak directly with women apprentices and tradespeople to understand the challenges and rewards of working in a trade.
The Year-10 students were selected from 10 high schools across the region because of their interest in a trade career.
Quotes attributable to Federation University Pro-Vice-Chancellor (Vocational Education and Training) and CEO TAFE, Liam Sloan
"We want to change the perception that only men work in trades."
"The Try-a-Trade event gives school-aged girls the chance to talk to women already working in trades and to see first-hand how rewarding a trade career can be."
"Only three per cent of apprentices across Australia are women. We hope this initiative will help more young women choose a career in trade."
"Women can be hugely successful in trades, in 2020 our TAFE Award for Excellence, the EJT Tippett Outstanding Achievement Award went to Alice Stewart. Alice completed a Certificate II in Building Construction, Carpentry Pre-apprenticeship."
Quotes attributable to Head Start Director, Bart Turnbull-Gent
"We want to ignite a spark in young women by showing them how awesome a career in trade can be. The best way to do this is to let them have a try."
"Trades are a completely valid and financially lucrative career path for young women. They can learn valuable skills, run their own business, manage others, earn good money – the sky is the limit!"