Media releases
Federation University welcomes budget investment in training and innovation
Posted: Wednesday 12 May 2021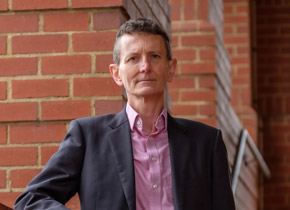 Federation University Australia welcomes the Federal Government's investment in skills, training, education, health, aged care and innovation in the 2021-22 Federal Budget.
The skills shortage is a significant challenge facing regional areas, and Federation University and Federation TAFE work closely with local employers to ensure our graduates have the skills they need.
The Federal Government's $2.7 billion investment in new apprenticeships and traineeships will help address the skills shortage. The university looks forward to working with government to ensure regional communities share in this investment, as well as the 5,000 additional new places in higher education short courses.
Federation also welcomes the $17.7 billion investment in aged care and aims to support the Government's response to the Royal Commission into Aged Care Quality and Safety by delivering workforce training and new technologies to help solve challenges within the sector.
The Federal Government's $1.2 billion digital economy strategy provides an important opportunity to expand the work Federation is already doing in digital and virtual innovation, which is a research priority for the university.
Federation's focus is on commercialising research by partnering with local industry to provide high-tech solutions to grow their business and create jobs – an approach the Federal Government is also adopting through the Budget announcement of a new national centre for artificial intelligence (AI) to transform industries such as agriculture and manufacturing.
Federation will look for opportunities to partner with the Government on AI and business innovation through the new centre.
The university also welcomes the $100 million boost to digital skills including student cadetships, a competitive scholarship program for graduates in emerging technologies and grants for specific projects, which are part of the digital economy strategy.
As Victoria's leading regional university, Federation is focussed on supporting our regions to grow and prosper, and we welcome the opportunities the Federal Budget 2021-22 provides to achieve this.
Quotes attributable to Vice-Chancellor and President, Professor Duncan Bentley
"We welcome the Government's investment in skills, training and innovation – it's vital for our regional communities to grow."
"Funding for more traineeships, apprenticeships and higher education short courses means we can help tackle the skills shortage many of our local employers are struggling with and get more people into a job."
"Digital technology is transforming our economy and every part of our lives – that's why so much of Federation's research and training is focused on digital and virtual innovation.
"It's exciting to see the Federal Government recognising this and investing in a digital strategy – it's where the jobs and growth are for our regions and we look forward to working with the government on this."