Media releases
Trade excellence on show
Posted: Tuesday 27 April 2021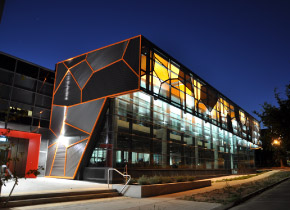 The most skilled, up-and-coming tradespeople from across Ballarat and the Wimmera will come together tomorrow in preparation for this year's WorldSkills Australia National Championships and Skills Show in August.
Nine local team members will come together to finalise their preparation for the National Championships and hear from previous competitors about their WorldSkills experiences.
The team will head to Perth from 26-28 August for the national championships, Australia's largest trades and skills competition, where they will put their talent to the test.
Local students, apprentices and trainees will showcase their talents in the areas of automotive mechanics, beauty therapy, cabinet making, construction steelwork, cookery, fitting, hairdressing, joinery and welding.
More than 500 competitors will take to the national stage as they compete for gold and a chance to represent Australia at the international competition in Shanghai in 2022.
The Ballarat Wimmera National Team catchup will be held on Wednesday, 28 April at Federation TAFE, SMB campus and provide an opportunity for competitors to identify the supports available to them through the Ballarat Wimmera Regional Committee.
Past competitor Tim Taylor, who won the 2012 national competition in the field of automobile technology and went on to win the international event in 2013, will speak to this year's cohort of competitors about his experience and share advice.
Now a mechanical engineer, Mr Taylor said the event was an opportunity to train with the best,
"It's a fantastic learning experience for someone who's passionate about their trade, to grow as an individual as well as a tradesperson," he said.
The WorldSkills Australia National Championships were originally set to take place in August 2020 but were rescheduled due to the global pandemic.
Quotes attributable to Federation TAFE Director Operations, Mr Darren Gray, Chairman Ballarat WorldSkills Committee
"The Ballarat Wimmera region has a proud history at national and international WorldSkills competitions, with strong local representation and medal success over more than 35 years."
"The National WorldSkills Championships will be a fantastic opportunity for our talented local competitors to test their skills against Australia's best in a range of vocational areas."
"The support from our brilliant teachers, mentors and industry partners is the key to success on the national stage."
Quotes attributable to Pro-Vice Chancellor (VET) and Chief Executive TAFE, Liam Sloan
"Engaging in WorldSkills provides an outstanding opportunity for our talented students to showcase their skills on a national and international stage."