Media releases
More than a grain of truth in new Fed Uni food and fibre grant
Posted: Tuesday 13 April 2021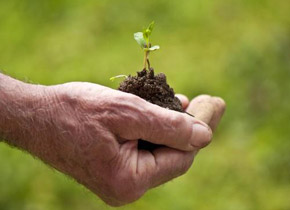 Three Federation University Australia researchers have been awarded $260,000 from the federal Department of Agriculture, Water and Environment to further research into the traceability of the Australian grain export supply chain.
Associate Professor Shyh Wei Teng, Professor Manzur Murshed and Dr Paul Pang from Federation's School of Engineering, Information Technology and Physical Sciences (SEITPS) will use the latest funding to address critical gaps in Australia's grain export supply chain by studying and developing a trusted blockchain-based traceability technology.
Digital traceability technology is fast gaining significant attention in our national food industries.
The funding will also further research into relevant food safety assessment techniques from physical, visual and organic chemical traits.
Grain is one of Australia's largest export commodities and scientific and evidence-based approaches for assessing food safety and tracing grain through the supply chain will greatly enhance trust among stakeholders, efficiency and cost-savings.
The project outcome will enhance Australia's reputation in all export markets with end-to-end digital traceability.
The federal government is investing more than $7 million into projects to enhance our already enviable reputation for producing high-quality food and fibre.
The program is part of the government's Modernising Agricultural Trade agenda to support the target of a $100 billion agricultural sector by 2030.
Quotes attributable to Federation University Deputy Vice-Chancellor, Research and Innovation, Professor Chris Hutchison
"Assuring the source and quality of grains exports from Australia is essential for securing new markets for our producers. The use of data and digital innovation to solve this problem is a very exciting way forward. The effective engagement of our leading researchers with major export industries is key to how regional Universities can interact effectively with Government and Commerce to promote economic development in regional Australia".
Quotes attributable to Federation University SEITPS researcher, Assoc Prof Shyh Wei Teng
"We are extremely proud to be collaborating with Grain Trade Australia, IBM, and the Chinese Academy of National Food and Strategic Reserves Administration in this project. Working with these local and international partners from the industry provides a realistic approach to this complex challenge in Australia's grain export supply chain and will provide significant commercial value in facilitating Australian grain export."
Quotes attributable to Federation University SEITPS researcher, Prof Manzur Murshed
" New non-destructive imaging and sensing techniques will be developed for grain quality testing, drawn from Federation University's 'Above world standard' artificial intelligence and image processing research expertise as rated by Excellence in Research for Australia (ERA), the national research evaluation framework."
Quotes attributable to Federation University SEITPS researcher, Assoc Prof Paul Pang
"Digital traceability relies on distributed Internet of Things (IoT) devices to capture data and the blockchain technology to track all access and changes to the data in its whole lifecycle. It's an extremely challenging task to integrate both device and human access of data into one ecosystem and meet the Australian and global needs of the grain industry for quality assurance traceability."