Media releases
University celebrates digital innovation
Posted: Monday 26 August 2019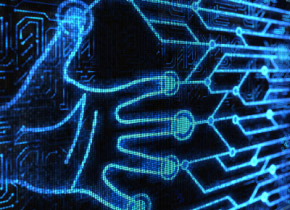 Innovators and futurists will meet at Federation University Australia this week to generate exciting ideas about the digital future.
Technology Evolution: Federation University and Partners will provide a fascinating insight into the future of digital opportunities and what it could mean for us and our families.
The event will be part of the Victorian Government's Digital Innovation Festival. Speakers from a range of growing local businesses and research disciplines will analyse and discuss emerging digital technologies, as well as discuss the impact to employment and the community.
Topics to be touched on include precision agriculture, ecology, data ownership, cyber security, agricultural marketplaces, networking technologies, and digital education.
Speakers on the day include Professor Chris Hutchison, Deputy Vice-Chancellor (Research and Innovation); Ben Fleay, co-founder of Precision Agriculture; George Fong, co-founder of Lateral Plains; Dan Pearson, co-founder of CT4; Dr Ben Willis of Federation Business School; and Associate Professor Peter Dahlhaus.
The Digital Innovation Festival is designed to develop and promote technology innovation across the economy and society. It will run from 23 August to 6 September.
The Ballarat event will be held at Ballarat Technology Park Central, Lydiard St South, Wednesday, 28 August, from 5:30 to 7:00pm.
Quotes attributable to Federation University Technology Park Executive Director Jeff Pulford
"The Digital Innovation Festival will highlight three themes – emerging technologies powering investment; tomorrow's jobs building digital skills; and digital change makers driving inclusion."
"This event at Federation University will see leading digital experts reveal possible new ways of doing business and capitalising on new technology."