Media releases
New cyber security training to start in Ballarat
Posted: Thursday 11 July 2019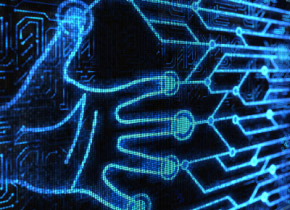 Ballarat students will soon have access to cutting-edge cyber security training at FedUni TAFE following a major funding announcement by the Victorian Government.
The $940,000 investment will allow Federation University to build a new IT laboratory to deliver the Certificate IV in Cyber Security. This is part of the Victorian Government's highly successful Free TAFE initiative which is revitalising vocational education and training in the State.
The laboratory will provide a dedicated simulation attack-defend-monitor environment for students to refine their skills.
The University is working closely with global IT company CT4 to ensure the program is aligned with industry needs.
CT4 recently moved its Australian headquarters to Federation University's Ballarat Technology Park and has already commenced traineeships with three FedUni TAFE students.
The Certificate IV in Cyber Security will allow students to be job-ready and have access to cyber security job opportunities with IT companies based in the Ballarat Tech Park, including CT4 and IBM.
The new IT laboratory will be built at the University's Mt Helen Campus, which is only a short distance from the Tech Park.
Quotes attributable to Acting Vice-Chancellor Professor Andy Smith:
"The Certificate IV in Cyber Security will be delivered as part of the Victorian Government's highly successful Free TAFE initiative which is revitalising vocational education and training in the State."
"Federation University has a growing reputation for delivering world-leading cyber security research in partnership with some of the biggest IT companies in the world. This funding allows us to give our TAFE students a pathway into a high skilled IT job and the opportunity for further study and research."