Media releases
Conference to explore extinction and climate change
Posted: Thursday 16 May 2019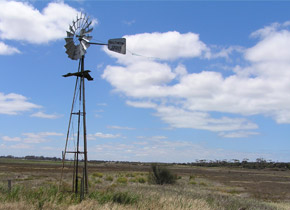 The national debate about climate change will be front and centre at the eighth Biodiversity across the Borders Conference at Federation University Australia in June.
Held every two years, the conference is one of the leading biodiversity and ecology events throughout Australasia. More than 600 conservation experts will attend this year's event.
The conference's keynote address will be delivered by Professor Lesley Hughes, a distinguished Professor of Biology and Pro Vice-Chancellor at Macquarie University.
She is a former Lead Author in the IPCC's Assessment Report, a former federal Climate Commissioner and now a Councillor with the Climate Council of Australia.
Professor Hughes will deliver a talk on 'Restoration and management of ecosystems in a changing climate: no time left for business as usual'.
This year's conference theme is 'Climate Change and Future Landscapes', which will include plenary presentations from the internationally renowned researcher Professor Brendan Wintle.
To be held at the Mt Helen Campus on Friday, 14 June, the conference will end with a Q&A session featuring seven of the main speakers.
Sponsoring organisations will include Ecological Australia, Department of Environment, Land, Water & Planning, CGT Ballarat Gold Mine, Glenelg Hopkins CMA, Corangamite CMA, The Nature Conservancy Australia, Our Catchment Our communities, and Central Highland Water, Biosis, Forestry Cooperation, Beacon Ecological, and Victorian Volcanic Plain biosphere.
Quotes attributable to conference organiser Professor of Environmental Management, S K Florentine:
"This conference is particularly timely given the spotlight on biodiversity conservation following a United Nations report only weeks ago predicting massive species extinctions in the very near future."
"This is one of the leading biodiversity and ecology events in Australasia and hosting this conference showcases the world-leading expertise we have at Federation University in environmental management, conservation and biodiversity research."