Media releases
Funding for Ballarat Health Research Hub welcomed
Posted: Monday 29 April 2019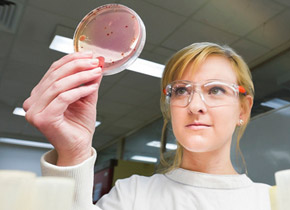 Federation University Australia welcomes federal Labor's $10 million commitment towards a centre for health research and innovation in Ballarat.
Federation University, Ballarat Health Services and St John of God Ballarat Hospital are lead partners in the Ballarat Innovation and Research Collaboration for Health (BIRCH) initiative, with four other universities also participating in the collaboration.
BIRCH was launched in 2018, with plans to grow the health research centre to 300 researchers within a decade and more than 1,000 researchers within the next 20 years.
This $10 million commitment will help get BIRCH off the ground by bringing health education, clinical training, research and simulation spaces into a single facility on Ballarat Health Services' Drummond Street site.
This will allow more medical researchers and nurses to train in Ballarat and help attract researchers and funding to the region, building on Federation University's already strong reputation in medical and health research.
The quality of research at Federation University has been recognised under the Excellence in Research Australia (ERA) ratings as 'well above world standard' in nursing, clinical sciences, human movement and sports science, and 'above world standard' in medical and health sciences.
Federation University researchers will lead much of the health and medical research conducted by BIRCH, helping to deliver better health outcomes for the local community and establishing Ballarat as one of the leading health research centres in Victoria.
Quotes attributable to Deputy Vice-Chancellor of Research and Innovation, Prof. Chris Hutchison:
"This funding commitment for BIRCH will build on Federation University's already strong reputation for health and medical research, helping to attract more researchers and funding to the region."
"This investment will help deliver better health outcomes for the local community and establish Ballarat as a leading health research centre in Victoria, with Federation University researchers driving much of this vital research to improve our quality of life."