Media releases
University a leading partner in Wimmera agricultural project
Posted: Friday 1 June 2018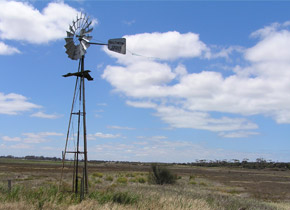 Federation University Australia research and expertise will play a major role in the Victorian Government's new Agriculture Technology, Innovation, Development and Extension Program (AgTIDE).
The initiative will accelerate the adoption of agriculture technology and increase the productivity and profitability of Victorian farms.
"As part of the project, Federation University Australia will receive $160,000 to run a series of face-to-face workshops to help upskill agronomists, agricultural consultants and other relevant services providers," Associate Professor Helen Thompson, Director of the Centre for eResearch and Digital Innovation, said.
"This will include post-workshop mentoring and support to accelerate skills, capacity and capability to combine data from multiple sources and assist in generating visualisation, reporting, decision support and other tools for growers through cloud-based services.
"The University is delighted to be a partner in this very important project. Our engagement in AgTIDE aligns with FedUni's key priorities of providing access to effective and high quality learning and to supporting applied research with measurable impact on wider society and the communities in which we are located," Associate Professor Thompson said.
"The AgTIDE Education and Training program will build on CeRDI research and engagement under the thematic areas of agriculture and the natural environment."
Other project partners are the Birchip Cropping Group, Skillinvest and University of Melbourne.