Media releases
Dominic Soh presents careers masterclass to FedUni students
Posted: Monday 14 May 2018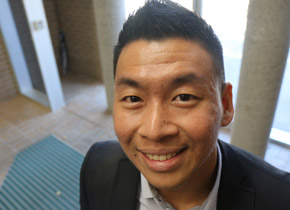 International speaker and motivator Dominic Soh has spoken to students at Federation University Australia about career development and the best methods to get the job they want.
"To hear Dominic speak was a fantastic opportunity for many of our students at Mt Helen and Gippsland," Jerry van Delft, Director of Student Connect, said.
"It was a privilege to hear him talk about career advancement, networking and making the most of students' skills and talents.
"He provided our students with great strategies for them to take ownership of their career and strive to success."

Dominic Soh has worked with many organisations including the National Australia Bank, New York University, the City of Melbourne and the United Nations Young Professionals Network.