Media releases
Major nursing book to be released by FedUni academics
Posted: Friday 9 March 2018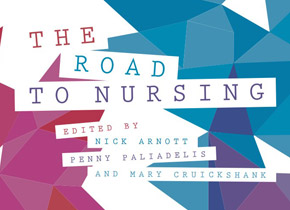 Academics at Federation University Australia's School of Nursing, Midwifery and Healthcare have developed a new nursing book specifically designed to guide undergraduate students.
Titled 'The Road to Nursing: Empowering your Undergraduate Nursing Journey', the book will be published by Cambridge University Press in early 2019.
It will be edited by Professor Penny Paliadelis, Executive Dean of the Faculty of Health; Professor Mary Cruickshank, Head of the School of Nursing, Midwifery and Healthcare; and Nick Arnott, a colleague from the University of Tasmania.
The FedUni contributors to the book are Dr Judith Lyons, Dr Jo Porter, Swapnali Gazula, Alicia Perkins, Shirween Sewgolam, Nicole Coombs, Rhian Cramer and Jeong Ah-Kim.
Most of the FedUni contributors have worked with colleagues from a range of universities to develop the content, which will support nursing students throughout their undergraduate journey and into nursing practice.
"Our initial motivation for writing this book was based on a shared view that many traditional nursing texts are dominated by declarative knowledge (what we want the students to 'know') and instructional material to guide skill development," Professor Paliadelis said.
"While these theoretical and technical resources are informative and relevant for many units, topics and learning contexts, we really wanted to write a book that exposes students to a more critical perspective.
"This text explores the key concepts, knowledge and skills that are relevant to contemporary nursing practice, but with a stronger emphasis on 'meaning making', learning, practice development and professional identity formation."