Media releases
Independent Support Traineeships announced for Wimmera students
Posted: Monday 26 February 2018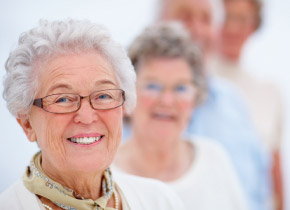 In response to growing workforce needs across the Wimmera, Federation University Australia is now offering the Certificate III in Individual Support Aged Care / Disability as Traineeships.
FedUni TAFE Skills and Jobs Centre is proud to assist local Aged Care and Disability Facilities in the recruitment of their next generation of Aged Care and Disability professionals.
"The University is seeking people interested in an entry level role working in Aged Care and Disability," Geoff Lord, Head of Wimmera Campus, said.
"A traineeship offers the opportunity to earn while you learn through a combination of employment and training.
"The training will help you become an aged care/support worker, and learn the skills to provide aged, disability and other support to people in the community and/or residential settings," Mr Lord said.
"You will start your career ahead of other graduates, with the 'Assist With Medications' and Safe Food Handling skills required by most employers in the health sector.
"Our teachers are experienced registered nurses, who all have current industry experience. They will train you to be work ready as a health support worker, or to take the next step into a nursing qualification."
If your goal is to continue your studies, this program will give you a pathway with credit into our Diploma of Nursing.
Students will gain the academic background and support to succeed in studies to become an Enrolled Nurse, which in turn will open the opportunity to continue study in the Bachelor of Nursing.
Upon selection, this training option will see students enter into a contract with the employer, and be enrolled to study the Certificate III Individual Support as a trainee at FedUni TAFE's Wimmera Campus in Horsham.
The role will entail a 12 month traineeship and a blend of on the job and TAFE training. Successful applicants will be required to complete training whilst employed within the Aged Care / Disability Facility for the duration of traineeship.
Don McRae, Director of Clinical Services for Wimmera Health Care Group, said: "FedUni TAFE should be congratulated for working hard to bring the traineeship model to the Wimmera.
"We will be supporting the program with the appointment of trainees."
To be successful in the role:
Applicants must be eligible to work in Australia,
Have, or be able to attain a current police check,
Have a Working with Children Check (WWCC),
Work flexible rostered hours as required,
Be willing and able to undertake study and homework outside of hours as required,
The willingness and a passion to work within this industry,
Meet all Language, Literacy and Numeracy (LL&N) and pre-employment screening as required; and
Respect all the missions and policies of the facility.
If this is the role for you, please contact FedUni TAFE Skills and Job Centre on 03 5327 6540 or via email on skillsandjobs@federation.edu.au to request a copy of the Position Description.
Applications must include a Cover Letter (which includes preferred work locations), copy of Resume and a response to the Selection Criteria.
Applications close 5 pm, Tuesday, 13 March 2018.