Media releases
Realise your ambition at Federation University Australia
Posted: Monday 27 November 2017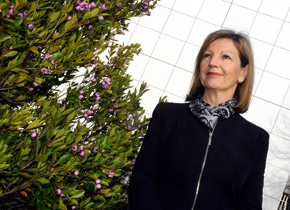 Federation University Australia's Info Day on Monday 18 December is an opportunity to realise your ambition and to discuss course options at a University rated five stars for student support.
Students eager to change their preference to FedUni can expect a range of information sessions, advice on entry requirements on courses, accommodation options, support services, scholarships and much more.
Professor Helen Bartlett, Vice-Chancellor, said anyone with ambitions to study a University degree or keen to learn more about FedUni should attend Info Day.
"No matter what your results are, you can take control. Turn your ambition for further study into a reality and attend Info Day at one of our FedUni campuses," Professor Bartlett said.
"Whether you're a year 12 student, parent, or a mature person considering returning to study, join us at Info Day to get the best advice from our staff.
"We will also provide guidance for students concerned about their ATAR and assist them on how to change their preference for 2018.
"Student support is a major focus at FedUni. We provide a comprehensive pathway and transition support programs, as well as a strong commitment to student wellbeing."
The national Quality Indicators for Learning and Teaching (QILT) – which is endorsed by the Federal Department of Education and Training – rank FedUni as a number one in Victoria for student support, highest graduates in full-time employment and median salary.
"We stand proud of the excellent employment prospects and careers for our graduates and look forward to welcoming the next generation of FedUni students," Professor Bartlett said.
Details of the Info Day are:
Mt Helen Campus: 5.00pm –7.00pm Building S
Berwick Campus: 9.00am –7.00pm Building 901
Gippsland Campus: 9.00am - 7.00pm Building 3E
You can register interest in attending online at federation.edu.au or call 1800 333 364.