Media releases
FedUni presents annual Student Engagement Awards
Posted: Friday 3 November 2017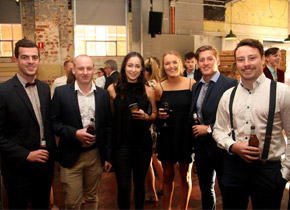 Up to 100 Federation University Australia students have been presented with Student Engagement Awards in Ballarat.
Encompassing Volunteer and Leadership; Multicultural Student Committee; Student Senate; Sports Awards and Special Awards, the night was an annual celebration of some of the University's leading students.
Recipients of the Special Awards were:
Sharon Baird – Award for Outstanding Community Contribution
Alisha Brown – Award for Outstanding Contribution to University Life
Sami Baadarani – The Unsung Hero Award
Emilia Wu – International Star
FedUni IT Society – Most Promising New Club / Society / Team
Julian Cheung – Diversity Champion
Greta Pearson also was awarded Athlete of the Year.
"Our annual Student Engagement Awards allow the University to honour many of our outstanding current students," Jerry van Delft, Director of Student Connect, said.
"There is a wide range of award categories, which allows us to acknowledge student success and leadership over many fields of endeavour.
"On behalf of the University, I congratulate all of the award recipients and acknowledge our Student Senate and Multicultural Student Committee as well."