Media releases
Brisbane Campus leaders visit Korea and China
Posted: Tuesday 3 October 2017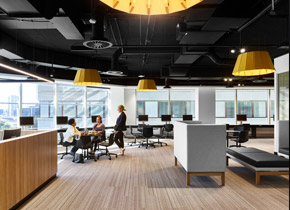 Representatives from Federation University Australia visited South Korea and China recently to promote the University's new Brisbane Campus and its internships and industry links.
Dr Jessie Harman, Pro Vice-Chancellor (International & Partnerships); Alexandra Elibank Murray, Director of the Brisbane Campus; and Rachael Houtsma, International Marketing Officer, promoted FedUni and its new Brisbane Campus.
Dr Harman attended the Asia Pacific Cities Summit (2017APCS) and Mayors' Forum in Daejeon, South Korea. With a thriving hi-tech and research development precinct the city has a number of opportunities in education and training.
The Summit was followed by the Lord Mayoral Business Mission to China, visiting Beijing, Chengdu, Chongqing and Shenzhen where Ms Elibank Murray met with Chinese representatives.
"It was a privilege to travel with the Lord Mayoral delegation and be involved in the celebration of the 25th anniversary of the Brisbane-Shenzhen sister city relationship," Ms Elibank Murray said.
"FedUni has a number of relationships in China including strong links with Shenzhen."
The Mayoral Mission was complemented by Study Brisbane's Roadshow in three cities where Ms Houtsma discussed FedUni's programs and the Brisbane Campus industry integration initiatives.
Located at 333 Ann Street, Brisbane, the new Brisbane Campus will initially offer three Masters and a Bachelors program. Operating on a trimester model, the first students will be welcomed in Semester One, 2018.