Media releases
Academic receives funding to advance climate extremes research
Posted: Tuesday 26 September 2017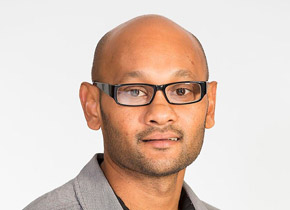 Federation University Australia's Dr Savin Chand has received a major grant from the Department of Environment and Energy to advance tropical cyclone research.
The $183,211 grant is part of the CSIRO's and the Australian Bureau of Meteorology's National Environment Science Program Project 2.8 Extreme Weather Projection.
Dr Chand, from the Faculty of Science and Technology, will assess characteristics of tropical cyclones, as well as associated extreme weather in general in the changing climate.
"I will investigate factors affecting regional-scale changes in tropical cyclone tracks globally, with emphasis over Australia," Dr Chand said.
"My work with the CSIRO and the Australian Bureau of Meteorology will determine any potential shifts as a result of tropical expansion."
In January, Dr Chand's leading research in the journal Nature Climate Change received widespread scientific and media attention.
This work has played an instrumental role in Dr Chand's successful bid for the research grant, which will now help advance tropical cyclone research further.
Dr Chand is currently leading the Climate Informatics Research Group, which is formed within the Centre for Informatics and Applied Optimization at the University.