Media releases
Tim Fischer to deliver Sir Albert Coates Oration
Posted: Thursday 21 September 2017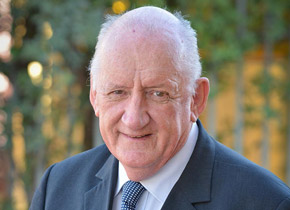 Former Deputy Prime Minister Tim Fischer AC will deliver the 2017 Sir Albert Coates Oration at Federation University Australia's Mt Helen Campus on Tuesday, 10 October.
Mr Fischer, military historian, former leader of the Federal National Party and former Ambassador, will speak on 'One Hundred Years Ago, Who Won World War One'.
The Sir Albert Coates Oration commemorates one of Ballarat's leading figures.
"The University is delighted to welcome Tim Fischer to deliver this year's Sir Albert Coates Oration," Sam Henson, Head of Ballarat Campuses, said.
"Mr Fischer is a very fitting presenter to talk about one of Ballarat's leading sons."
Born in 1895 at Mt Pleasant, close to the present-day Sovereign Hill, Albert Ernest Coates became one of Australia's top surgeons and a pioneer in the field of neurosurgery.
As a very young man, he served at Gallipoli and on the Western Front during the First World War and, at the age of 46, he volunteered for service in the Second World War.
Captured by the Japanese, he became one of the hero-surgeons on the infamous Burma-Thai Railway. He was knighted in 1955 and died in 1977.
The free public event will be held at the Geoffrey Blainey Auditorium, Chancellor Drive, Mt Helen Campus, from 6.00 pm, Tuesday, 10 October.
Registrations to attend are essential. Please contact publicrelations@federation.edu.au by 9 October for more details.