Media releases
FedUni sports science leaps ahead in global rankings
Posted: Wednesday 20 September 2017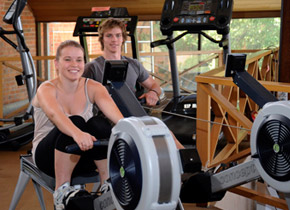 Federation University Australia's sports science is among the world's best according to new information from the Academic Ranking of World Universities.
With a global ranking in the 101 to 150 bracket for 2017, the University has risen substantially since 2016 when it was ranked in the 201-300 bracket.
The new Shanghai Ranking's Global Ranking reflects the University's sports medicine and sports science research from 2012 to 2016.
"These outstanding results are a testimony to the ground-breaking research being done at FedUni, that has true international reach and impact," Professor Caroline Finch, Director of the Australian Centre for Research into Injury in Sport and its Prevention (ACRISP), said.
"Our ACRISP researchers and other sports science and human movement academics are leading the way in the study of sports injury epidemiology, the prevention of different types of injuries across a range of sports, sports performance, exercise physiology and the promotion of sport for health."
Professor Leigh Sullivan, Deputy Vice-Chancellor (Research and Innovation), said the University has consistently had a strong reputation in sports sciences.
"For Federation University Australia to be consistently ranked in the top 150 of the 25,000 universities worldwide is outstanding recognition of the excellence of sports science at our university," Professor Sullivan said.
"Many students from interstate and overseas enrol specifically to study our sports science programs, and we encourage any student who wishes to pursue a career in sports science to contact us," Professor Sullivan said.