Media releases
Professor Rae Mackay appointed Latrobe Valley Mine Rehabilitation Commissioner
Posted: Saturday 8 July 2017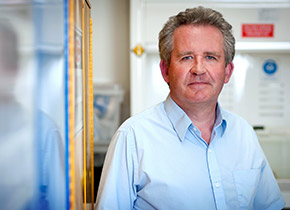 Federation University Australia Vice-Chancellor, Professor Helen Bartlett, has congratulated Professor Rae Mackay on his appointment as the first Latrobe Valley Mine Rehabilitation Commissioner.
The appointment by the Victorian Government will see Professor Mackay provide independent advice to the Government on mine rehabilitation and the development of the Latrobe Valley Regional Rehabilitation Strategy.
He will work closely with the community, stakeholders and mine operators.
Until recently Professor Mackay was the Director of Federation University Australia's Geotechnical and Hydrogeological Engineering Research Group at the Gippsland Campus. He has more than thirty years' experience as a practising engineer, hydrogeologist and academic.
Professor Bartlett said Mr Mackay's appointment to a high-level government role was testimony to the high quality of researchers working at FedUni.
"Rae was a leading academic and researcher at our Gippsland Campus for many years. He will bring invaluable industry expertise as well as local knowledge to this influential new position," Professor Bartlett said.
The announcement comes on the back of a collaboration agreement signed in Gippsland between FedUni and AGL to foster economic growth and develop much-needed research, education and training opportunities in the Latrobe Valley.