Media releases
El Nino driven cyclones set to increase in the Pacific
Posted: Tuesday 20 December 2016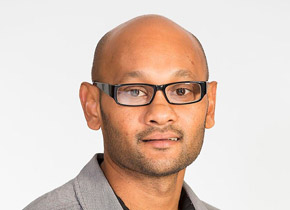 Tropical cyclones in the Pacific Ocean off Australia's east coast will increase by up to 40 per cent during future El Nino events, according to new research led by Dr Savin Chand of Federation University Australia.
"Our research reveals this increase will occur in a horse shoe shaped region in the Pacific which includes Fiji, Vanuatu, the Marshall Islands and Hawaii," Dr Chand said.
"Our results will have very important implications for climate change and for adaptation plans in vulnerable Pacific island nations."
The research was also conducted by Kevin Tory and Harvey Ye of the Australian Bureau of Meteorology and Kevin Walsh of Melbourne University.
A paper on the research has been published in the latest issue of the international Nature Climate Change journal.
"The impact of climate change on regional tropical cyclone activity is a topic of considerable scientific and socio-economic importance," Dr Chand said.
"We hope our work leads to considerable debate and action about climate research."
The paper can be accessed at: http://www.nature.com/nclimate/journal/vaop/ncurrent/full/nclimate3181.html
Dr Chand is available for interviews.