Resilience of Landscapes and Aquatic Systems
This research stream evaluates the health of landscapes and aquatic systems and explores appropriate measures for their remediation.
It coordinates initiatives that drive regional-scale ecological rehabilitation of aquatic and terrestrial systems based on sound evidence. These efforts include our work at the Nanya Research Station.
A goal of this stream is to understand, quantify and manage threats emerging from climate change on sustainability, resilience and the restoration capacity of landscapes and aquatic systems by also recognising the history of climate and environment in our region.
Engagement with First Nations people will inform the practices of this research stream.
Research stream leader
Associate Professor Andrew Barton
School of Engineering, information Technology and Physical Sciences
Expertise: water resource optimisation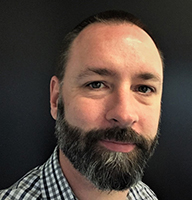 Associate Professor Andrew Barton is an expert in water engineering and is internationally recognised for his expertise in water resources engineering, water allocation frameworks, water supply and hydraulics.
Dr Barton received his PhD from the University of Tasmania in the area of experimental fluid mechanics (near wall flows and surface roughness) and civil engineering hydraulics (hydropower systems). Andrew also holds a master's by research from Monash University in fishway hydraulics and numerical modelling. He has worked for several years in senior roles in the water resource industry and academia.
Andrew has strong research experience spanning water resources engineering through his supervision of several PhD students, past Australian Research Council Linkage projects and numerous research grants. He has published more than 100 journal and conference papers, consulting and technical reports. Government and industry clients regularly seek out Andrew for his expert services.
Contact
For queries about FRRC's research, or to discuss collaborating or researching with us, get in touch with the Centre Directors via the Contact page.