Media releases
Wimmera Campus to offer new program for personal care workers
Posted: Friday 2 February 2018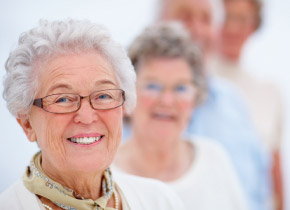 People wanting to work in the Wimmera within the aged care and disability sectors will now have the opportunity to gain their qualifications at Federation University Australia's Wimmera Campus.
FedUni TAFE is on track to deliver the Certificate III Individual Support qualification, delivered as a traineeship model for the first time, in the coming months.
"Working with local health care providers, the University aims to help support the sector address the workforce issues of attraction and retention," Bill Mundy, Manager of Sales, Marketing and Engagement for FedUni TAFE, said.
"As the community's local TAFE we are excited by the opportunity to work closely with the primary care providers and those people looking to enter the personal care area.
"We will help them find a traineeship and then support them through their learning journey," Mr Mundy said.
"Those studying with us will work in the industry as they learn, gaining real life experience as they go."
Geoff Lord, Head of the Wimmera Campus, said: "With a shortfall in the region of health care professionals and workers, this collaborative approach partnered with the region's health care providers by FedUni TAFE is a positive addition to the welfare of the Wimmera and Southern Mallee community".
Don McRae, Director of Clinical Services for Wimmera Health Care Group, said: "FedUni TAFE should be congratulated for working hard to bring the traineeship model to the Wimmera.
"We will be supporting the program with the appointment of trainees."
People wanting to learn more about the traineeship opportunity can attend an information session on Wednesday, 7 February, from 2pm to 3pm at the Federation University TAFE Wimmera Campus, 289 Baillie Street, Horsham.
Registrations can be made by phoning 0353 276 540 or emailing skillsandjobs@federation.edu.au