Media releases
Change in fortune for Federation University
Posted: Wednesday 1 May 2019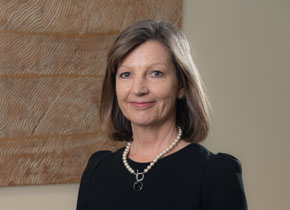 Federation University Australia has delivered a dramatic turnaround in its financial position and operations in the space of just 12 months.
The 2018 Annual Report was tabled in the Victorian Parliament today, showing Federation University has no debt and total revenue of $330 million, with an operating result of $6.6 million.
This is a significant turnaround from a deficit in 2017 and a Victorian Auditor General Report that questioned the University's viability due to its financial performance and declining student numbers.
Since her appointment in 2017, the University's Vice-Chancellor and President Professor Helen Bartlett has taken strong action to transform the University's performance and ensure its ongoing sustainability.
This is now coming to fruition with the University not only achieving a strong financial position but also achieving outstanding results in the latest research, student and employer satisfaction rankings.
For the first time, the quality of research at Federation University was rated as well above world standards in the Excellence in Research Australia (ERA) results, released in March.
The University achieved the highest possible five-out-of-five rating in seven research areas including nursing, human movement and sports science, environmental sciences, applied mathematics, clinical sciences, civil engineering and environmental science and management.
Australian employers rated Federation University as the number one university in Australia for graduate employability in the 2018 Quality Indicators for Learning and Teaching (QILT) Employer Satisfaction Survey, released in January.
The University was also rated number one in Victoria for median salary, overall employment and teaching quality in the 2018 QILT Student Satisfaction Survey, released last month.
These outstanding results highlight the transformation that is under way at Federation University, with the University well placed to capitalise on future growth opportunities.
The Annual Report is available at: https://www.parliament.vic.gov.au/assembly/tabled-documents/search-tabled-documents-database/details/3/8938
Quotes attributable to Vice-Chancellor and President, Professor Helen Bartlett:
"This is a turning point for Federation University, both financially and strategically. Like any organisation, universities have to modernise and this strong financial result shows you can achieve a lot with a real focus on your day to day operations, by modernising your structure and streamlining processes."
"We've had to take a long hard look at everything we do and how we can do it better – the proof is in these outstanding results. We're well placed to capitalise on future growth and there's a real sense of pride that is growing within the University."