GUERIN, Bella, MA
First female graduate; First female principal - SMB arts and university classes (1887-1890)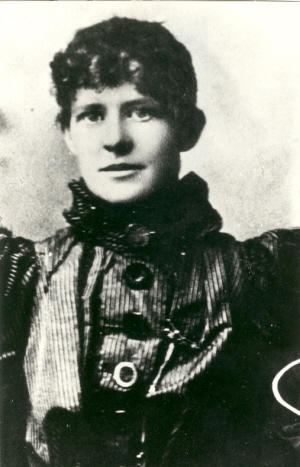 Julia Margaret [Bella] Guérin was one of the first women to enrol at the University of Melbourne in 1881 - this was the same year her younger brother, Marco, enrolled in the Ballarat School of Mines (SMB) metallurgy and assaying course. Bella received her Bachelor of Arts degree from the University of Melbourne in December 1883, and her Master of Arts in 1885. She taught at Loretto, Mary's Mount, Ballarat (1881-1886). In January 1887, the University of Melbourne agreed to establish an affiliation scheme with the School of Mines and Industries in Ballarat. Shortly afterwards Bella Guérin was appointed to teach the arts and matriculation students at SMB.
The School's 1887 Annual Report observed that Bella had placed '...at the disposal of the Council a gold medal or books to the value of £5 (at the option of the successful competitor, who must be a student of the school), to be awarded as a prize for the best essay on the Queen's Jubilee...'
Bella and her students worked hard and their successes were publicly acknowledged. In 1889, the School's Annual Report observed that the University Classes, conducted under her supervision, were in the third year of their existence. 'From their establishment in April 1887 two students of the Arts classes have successfully passed the full course of the degree of B.A. Five students have passed the examination for first year Arts, and two for second year of the same course. Upwards of twenty students have passed the Matriculation examination at the Melbourne University... These facts are sufficient evidence at once to show the benefits both to residents of Ballarat and the University itself...'
Bella's father, Patrick Guérin was the governor of Ballarat Gaol (early 1860s-1890). In October 1870 the School of Mines and Industries Ballarat opened next door, in what was formerly Ballarat's first Court House. In September 1890 Bella's mother, Julia, died and her father retired from work. Within months Bella accepted a proposal of marriage from her long time friend and co-correspondent Henry Halloran, the former Colonial Secretary of New South Wales. In December 1890, at the end of the final term, her students presented her with a silk scroll as a token of their appreciation, and as an expression of sympathy following her mother's death. They wrote: 'Dear Miss Guérin, We the undersigned, your young students of 1890, request your acceptance of this small present as a slight token of our respect and appreciation of your unremitting kindness and devotion to our progress under your fine tuition and direction of the University Classes during the year now closing...Believe us, Dear Miss Guérin, Your devoted students...[28 signatories]'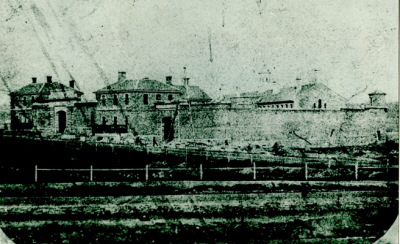 When her letter of resignation was tabled at an Ordinary General Meeting of the SMB Council on 9 June 1891, Bella Guérin's association with the School of Mines & Industries Ballarat and the University of Melbourne all but ceased. However, the Council sought one last thing from her - she was instructed to make her own arrangements for a successor. She selected a former student, Mr C.W. Wilson - and no doubt he was aware that his former teacher would be 'a very hard act to follow'.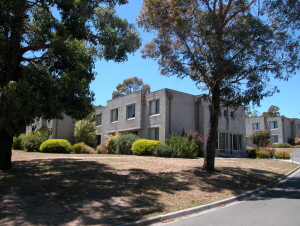 Bella Guérin was an articulate, intelligent woman who influenced the course of our nation's history. She was vice-president of the Women's Political Association from 1912-1914, and assisted Vida Goldstein during the 1913 Senate election. Guérin led the Women's anti-conscription Fellowship campaign during the 1916 election. She also made an important contribution to the history of the School of Mines & Industries Ballarat. This was officially recognised in 1975 when the University of Ballarat (now Federation University Australia) named one of its new Halls of Residence in her honour.
Bella Guérin died in Adelaide on 26 July 1923. Her Victorian Honour Roll of Women citation recognises here idealism, oratory skill and her commitment to equity for women.
This biography was written by Di Campbell, 25 October 2005, updated November 2006.
Image caption (RHS): Bella Guerin (Cat.No.330).
Image caption (LHS): Former Ballarat Gaol, Lydiard Street, now part of the Federation University Australia's SMB Campus (Cat.No.113)
Image caption (RHS): Bella Guerin Hall of Residence at Federation University Australia's Mt Helen Campus, 2006. (Cat.NO.5936)