Keynote speakers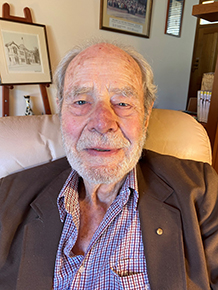 Dr E J (Jack) Barker, OAM
SMB Principal and Foundation Director of the Ballarat College of Advanced Education
Jack Barker is a distinguished figure in the history of the School of Mines Ballarat (SMB).
His name is etched into the history of the university with the E. J Barker Library at Mt Helen named in his honour. Widely recognised as an outstanding principal of his time during 1964-1976, Mr Barker was also the Deputy Principal and a Lecturer in Mechanical Engineering at SMB.
During his long-standing career spanning 50 years at SMB, Mr Barker also saw the development of the university's higher education campus from a paddock into educational facilities at Mt Helen. He was a Foundation Director of BCAE from 1976-1987 and a Member of SMB Council from 1976-1994.
In 1991, Mr Barker was Awarded the Medal of the Order of Australia for service to education. His outstanding contribution to education, in particular to Ballarat, was again recognised by the university in 2005 with an Honorary Doctorate.
---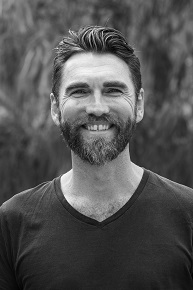 Mr Tim Diamond
Tim is a passionate philanthropist who works closely with community and global influencers to drive conversation and action. He started the Unite Project to fight youth homelessness, founded the Run Australia events, initiated a campaign to raise funds and awareness of youth mental health with Beyond Blue, and has had a personal role in providing thousands of children overseas with access to education, facilities and resources through his work as General Manager of the Cotton On Foundation.
Under his leadership The Cotton On Foundation has become one of the most successful and unique philanthropic organisations globally. Their aim is to empower youth through quality education and deliver projects based on the UN's Sustainable Development Goals. Tim heads their mission to establish 20,000 educational places globally by 2020. To date they support over 11,000 children in schools across Southern Uganda, Thailand and South Africa and have raised over AU $70 million.
---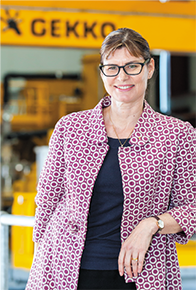 Dr Elizabeth Lewis-Grey
In 1995 while Elizabeth Lewis-Gray was studying a Master of Business Management at University of Ballarat she started a business from her back yard marketing her husband Sandy's, mineral processing inventions.
Today that company, Gekko Systems, is one of the most successful businesses in its field, boasting over 400 installations across 44 countries. Based in Ballarat, Gekko has developed into one of our region's key employers and producers and is recognised as one of the most innovative, environmentally conscious, socially aware and commercially trustworthy mining hardware companies in the world.
Elizabeth has made impressive contributions to the mining sector, mineral processing innovation, business leadership, and environmental management. In 2011 she founded the Coalition for Eco-Efficient Comminution which promotes alternative strategies for improving energy efficiency in the mining sector.