Short-term accommodation
Fedliving offers a range of short-term accommodation options across our campuses at Ballarat, Berwick and Gippsland, with comfortable and flexible options for students, staff, members of the community, group bookings and more.
Group, family and individual accommodation options available
Our accommodation isn't just for students. We also have a range of options if you're visiting the area and have groups, families and individuals stay with us throughout the year. We also accommodate large groups for school trips, sporting competitions or conferences, and offer a range of facilities and services with our tailored packages.
Find out more about our group, family and individual accommodation
Locations
Ballarat
Peter Lalor Hall is located at the Mt Helen Campus. Peter Lalor provides single bedroom accommodation with shared facilities.
Other locations may also be available upon request. Costs may vary for alternative options.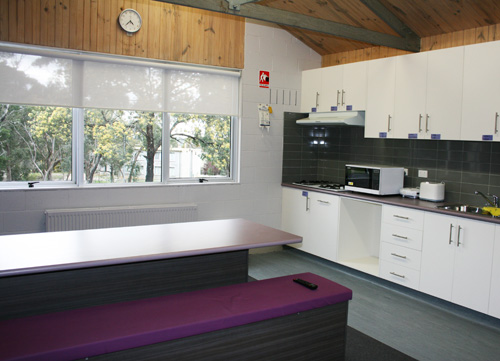 Gippsland
West Residences are shared self-contained 5 or 6 bedroom units, with kitchen, living and bathroom facilities, offering the convenience of being on campus, as well as within walking distance to local shops and restaurants.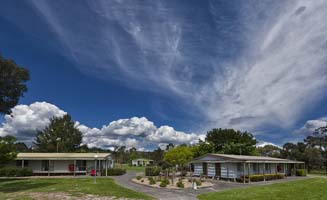 Berwick
Residences are located at Berwick Campus, and offer a range of accommodation options to suit your needs, including ensuite rooms with shared kitchen facilities.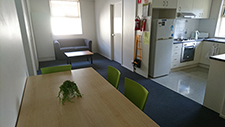 Short-term stays bookings
To book short-term stays accommodation please visit the Fedliving Portal.
If this is your first booking with us you will need to register, if you have made previous bookings with us, please log in to complete your booking. If you do not know your login details, contact us.
Bookings should be made at least two working days prior to check-in. Confirmation and invoices will be sent to your registered email address with instructions on how to pay. Payment must be received prior to keys being received.
Discounted rate available for federation placement students. Subject to placement confirmation
Internal staff - Submit your booking request here.
View fees and charges information.
Check in/out
Check in details will be emailed to you prior to arrival. Check-in is available from the Fedliving office during office hours Monday to Friday from 2pm until 5pm. Please contact us to arrange after-hours check-in.
Check-out is prior to 10am on the day of departure. A key drop box is available in the Fedliving office foyer.
We look forward to welcoming you on campus soon.
Contact Us
Have questions? or just want to chat about the options? We'd love to hear from you.
Phone | 03 5327 9480
Email | fedliving@federation.edu.au
Office Locations | Mt Helen (Ballarat), Gippsland (Churchill), Berwick
Office hours | 10am-4pm Monday to Friday.
Socials | Facebook, Instagram