Accommodation options
The Fedliving residences offer comfortable, single fully furnished bedrooms. Communal living areas consist of TV/Lounge room and fully equipped kitchens. Laundry facilities are also available at all residences.
A range of recreation and common areas are available for residents to study, relax and socialise.
Ballarat accommodation
Residences are located across Ballarat and offer a mix of accommodation options. All options offer comfortable, single fully furnished, study-bedrooms, with access to fully equipped kitchens, lounge and laundry facilities.
Ballarat accommodation options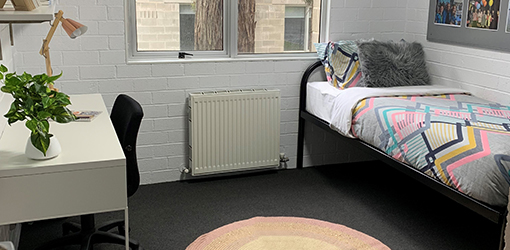 Gippsland accommodation
Set in the beautiful Latrobe Valley region, Gippsland residences offer a wide range of facilities and common spaces including fitness, recreation and entertainment, tennis and basketball courts, vegetable gardens and fruit trees, recreation halls and so much more!
Gippsland accommodation options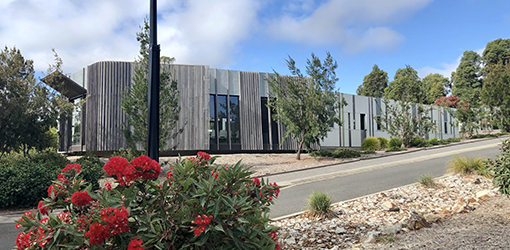 Berwick accommodation
Residences are located on campus at Berwick, only a short walk to classes and campus facilities. Accommodation options include self-contained apartments, units, ensuite rooms and shared facilities. A large student common space is also available for resident use.
Berwick accommodation options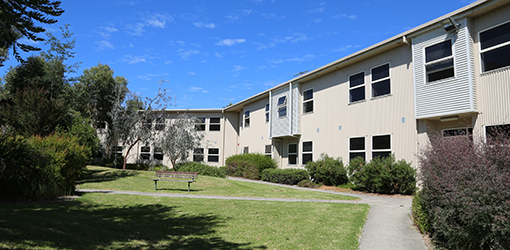 Brisbane accommodation
Only a short distance to campus, and offering a range of room options, and some fantastic student facilities, Student One accommodation is a great choice for Federation students studying in Brisbane.
Stay with us short term
Fedliving offers a range of short-term accommodation options across our campuses at Ballarat, Berwick and Gippsland, with comfortable and flexible options for students, staff, members of the community, group bookings and more.
Our accommodation isn't just for students, we also have a range of options if you're visiting the area and have groups, families and individuals stay with us throughout the year.
Short-term accommodation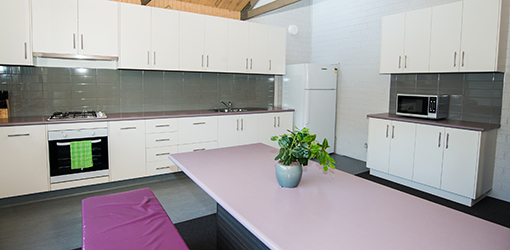 ---
Make an enquiry
Have questions? Or just want to chat about the options? We'd love to hear from you.
Commonly asked questions