Ms Carolyn Chong
Deputy Vice-Chancellor (Global and Engagement)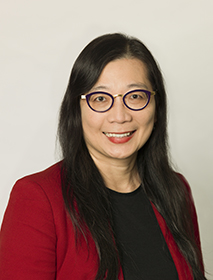 Ms Chong commenced on 9 March 2021. She has held senior leadership roles across a range of portfolios at Swinburne University of Technology, Victoria University and RMIT University over the past twenty years, including most recently Dean of Swinburne Global Education.
Ms Chong is an expert in partnered delivery both internationally and domestically across several continents and has overseen the set-up and implementation of new campuses, most recently in Sydney and Vietnam. She has been Chair of Victorian TAFE International and has extensive experience in growing vocational training and industry partnerships, including Business to Business education.
A strategic thinker, Ms Chong has built research and mobility partnerships across Europe and the Americas to complement significant success in New Colombo Plan funding for Asian partnerships. She brings expertise in building work placements and internships across higher education and vocational education.
Ms Chong has worked closely with Federal, State and local governments and regulatory authorities both in Australia and their equivalents particularly across Asia.
Location
Vice-Chancellor's Office
1st Floor, Administration Building (T)
Mt Helen Campus
Contact
Deputy Vice-Chancellor (Global and Engagement)
Federation University Australia
PO Box 663
BALLARAT VIC 3353
Phone: +61 3 5327 6018
Email: dvcge@federation.edu.au