Jacqueline Lisa DARK
Opera Singer
Ballarat University College (1986-89)
Jacqueline Dark attended Ballarat University College in 1986-88, graduating as a Bachelor of Applied Science with a major in physics. She attained her Graduate Diploma of Education the next year, and began a teaching career at Ballarat Grammar 1989.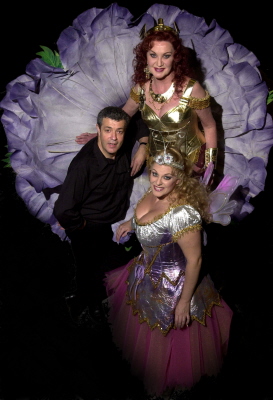 Her beautiful mezzo-soprano voice took Jacqueline Dark to the Victorian College of the Arts from where she received first class honours in the Graduate Diploma of Opera in 1993-95. Jacqueline began her professional singing career with the Victorian State Opera. A young artist for Opera Queensland in 2000, she won the Vienna State Opera Award performing the roles of Giovanna (Rigoletto), Grimgerde (Die Walküre), Annina (La Traviata), Mercedes (Carmen), and Il Pastore (Tosca) for the Wiener Staatsoper in 2001. Jacqueline returned to Australia in 2002 to be offered a position as a young artist with Opera Australia where she has performed many principal roles.
Jacqueline Dark created the role of Sally Lowe in the world premiere of 'Lindy' for Opera Australia, and covered the role of Pearl in the world premiere of Richard Mill's 'Summer of the Seventeenth Doll'. She has also appeared as a soloist with groups including the Melbourne Chorale, the Australian Opera and Ballet Orchestra (concert series), Orchestra Victoria, The Australian National Academy of Music, The Royal Philharmonic Society and Queensland Symphony Orchestra.
Among Jacqueline's awards and major prizes are a Green Room Award for her role in Opera Australia's La Cenerentola (2004), an Overseas Study Grant, Australian Elizabethan Trust (2001), the Vienna State Opera Award (2000), 3rd place in the Metropolitan Opera finals (1999), as well as a finalist in McDonald's Operatic Aria (1999, 2000), Herald-Sun Aria (1998, 2000), National Liederfest (2000), Covent Garden National Opera Studio Scholarship (1998). She has won the Ringwood Aria 1997, Geelong Aria (1997), Fletcher Jones Memorial Aria (1994), Shell Aria (1993), Victorian Theatre Guild Award (Performance of Distinction) (1989), Encore Award for Performance of Excellence (1986).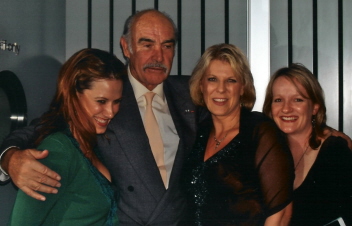 Born in Ballarat Jacqueline attended Ballarat North Primary School, Ballarat Grammar and Ballarat High before attending Ballarat University College. She was noted for her performances in many local productions including Ballarat Light Opera Company (BLOC), Sovereign Hill's Victoria Theatre productions, and the Ballarat Begonia Festival.
When asked to determine some of her career highlights Jacqueline Dark remembers singing her first principal role at the Sydney Opera House; her first principal roll in front of a Melbourne audience, and the incredible reaction when singing to children in intensive care at the Royal Children's Hospital. Along with a long list of highlights Jacqueline highly regards the grounding she received while performing with local companies in Ballarat over the years which she describes as 'invaluable'.
This biography was researched in November 2005
Image caption (RHS): Jacqueline Dark (front) in Opera Australia's 'Iolanthe'
Image caption (LHS): L-R; During a corporate singing engagement Angela Brewer, Jacqueline Dark (2nd from right) and Phoebe Briggs were congratulated on their performances by Sean Connery, 2005