The Millers: Historical Analysis of an Early Australian Colonial Family
Dr Jennifer Barrera, School of Arts
Supervisors- Professor Keir Reeves, Timothy Harrison
In July 1823, a family originally from Derry-Londonderry, Ireland, embarked on the long journey from Chatham Dockyards, along with the first dispatch of troops from the 40th Regiment, to the colony of New South Wales. Lieutenant Henry Miller would become the first commandant of the Moreton Bay penal settlement. But by August 1825, Lieutenant Miller had been replaced—in effect, dismissed— and the family relocated to Van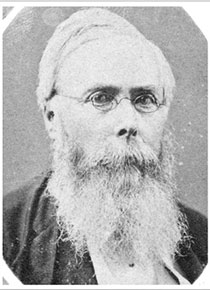 Diemen's Land.
This thesis explores the growing importance of family history in the twenty-first century as a popular pursuit for engaging with and writing history. It highlights family history's potential for historical inquiry and its capacity to unpack settler colonial history and the role of the individual in Empire. It offers fresh historical perspectives on Australia's colonial experiment.
The research uses the combined methodologies of microhistory, biography and family history to recover the lives of Henry Miller, his wife Jane, sons Henry and Mars, his father the Reverend Miller, as well as, the diverse and interconnected lives of Captain John Townson, his brother Robert, convict Sarah Griggs, and her children. As a number of scholarly histories in the last decade have shown, family history as an approach for engaging with the past continues to gain attention globally and offers powerful benefits to those who engage with it, for the family historian and academic historian alike.
The six core chapters that comprise this thesis demonstrate the importance of family history research to deepening our understanding of the past and its capacity to change the way we think and write about the past. This thesis aims to make a substantial and original contribution to Australian colonial history by recovering powerful lost voices and identities and and connecting the past with the present in a more intimate and accessible way through the exploration of a colonial family.
Image: Henry Miller MLC 1872. Photo by Thomas Foster Chuck. Miller is cropped from Chuck's work, The Explorers and Early Colonists of Victoria, National Portrait Gallery Canberra.
Dr Jennifer Barrera was supported by an Australian Government Research Training Program (RTP) Fee-Offset Scholarship through Federation University Australia.