Research team
Prof Peter Gell is the nominated leader of the WRN and is a Professorial Research Fellow at Federation University Australia. He has undertaken extensive research on change in the condition of floodplain wetlands and estuaries across south-east Australia as well as the incidence of droughts and floods over long time scales. He is a specialist in using diatom algae, and waterbirds, to monitor streams and wetlands. Read more >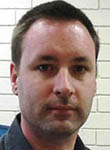 Dr Barton is a senior lecturer in engineering at Federation University Australia where he supports the civil, mechanical and mining engineering disciplines. Specifically he teaches in the areas of fluid mechanics, hydraulics, hydrology and environmental engineering. Andrew is recognised nationally and internationally for his research and consulting skills in water resources engineering.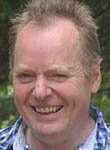 Dr Cahir is the Aboriginal studies and Australian history higher degree by research Program Coordinator in the Faculty of Education and Arts at Federation University Australia. His research interests are colonial Aboriginal history and Indigenous ecological knowledge.
Dr Carey is a lecturer in geology at Federation University Australia. He is a palaeontologist with experience in documenting trace fossils of extant megafauna and interpreting this to the community.
Dr Casanova is an Emeritus Robert H.T. Smith Research Fellow at Federation University Australia. She has been working on water plants for twenty-five years, mostly in relation to water regime and environmental water requirements. She is a specialist researcher on family Characeae and seed banks. She has considerable experience as a research consultant undertaking a wide range of projects including the Strategic Rivers Audit.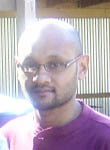 Dr Chand has over 13 years of experience in academic research and teaching. Presently he is a lecturer in applied statistics at Federation University Australia. Prior to this, Savin worked at the Bureau of Meteorology as a research scientist where his research priorities were in the area of extreme weather and climate change.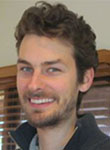 Dr Currell is a lecturer in hydrogeology and environmental engineering at RMIT University. He is an honorary research fellow at Federation University Australia. Matt's expertise is in isotope hydrology and groundwater age dating; impacts of environmental change and anthropogenic stresses on hydrological systems; groundwater contamination; managed aquifer recharge; environmental geochemistry.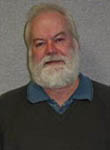 Dr Dahlhaus has over 35 years experience in hydrogeology, engineering geology, and environmental geology in western Victoria. He holds a PhD from Flinders University and a M. Sc. from RMIT. Peter is a senior research fellow at Federation University Australia and an expert in groundwater - surface water interactions, groundwater dependent ecosystems and salinity risk management.
Prof Finlayson is an adjunct professor to Federation University Australia and is a professor for ecology and biodiversity, Director of Institute for Land, Water & Society at Charles Sturt University. He is the Ramsar Chair for the Wise use of Wetlands, UNESCO-IHE, Delft, The Netherlands and is Editor-in-Chief of the journal Marine and Freshwater Research.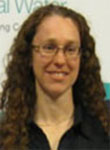 Dr Graymore is a senior research fellow with the Wimmera Research Group at Federation University Australia located in the Horsham. Her research is focused on understanding what makes sustainable and resilient regional and rural communities, including the social dimensions of water and water management.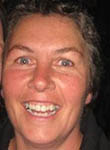 Rosie Grundell is a research associate at Federation University Australia. She is a paleolimnologist with an interest in the investigation of diatom-inferred water quality histories from wetland sediments.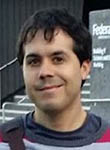 Dr Guinea is a lecturer in geology at Federation University Australia. His PhD on geophysics focused on the geoelectrical characterisation of sulphate deposits. He also has experience in the field of hydrogeology. His major expertise is the application of resistivity and electromagnetic geophysical techniques to the characterisation of groundwater systems and mineral deposits.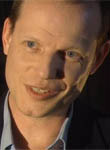 Prof Wilby is Professor of Hydroclimatic Modelling in the Department of Geography of Loughborough University, UK, and is an adjunct professor at Federation University Australia. His main research focus is on climate variability and change in relation to the management of freshwater environments.
We have eight higher degree researchers in the Water Research Network. They are Joji Abraham, Islam Atazadeh, Phuong Doan, Mahinda Jayasooriya, Neeraj Mall, Adam Marshall, Nathan Robinson and Scott Williams.