Daniel Nguyen - extended research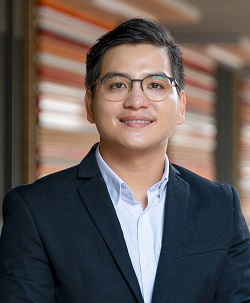 Research
Research interests
Asset pricing, Quantitative Finance, Behavioural Finance
Consulting and other activities
Visiting Scholar, June-August 2019, Faculty of Economics and Business Administration, Southern University of Science and Technology, Shenzhen, China.
Publications
Selected publication
Nguyen, Phong, and Wei-han Liu. "Time-Varying Linkage of Possible Safe Haven Assets: A Cross-Market and Cross-asset Analysis." International Review of Finance 17.1 (2017): 43-76. https://onlinelibrary.wiley.com/doi/abs/10.1111/irfi.12089
* This paper was announced as one of the top 20 most downloaded recent papers between July 2016 and June 2018 in International Review of Finance.
Working papers
Liu, Wei-Han, and Phong Nguyen. "Are Major Oil Markets Globalized or Regionalized, or Both?"
Nguyen, Phong, Jae H. Kim and Darren Henry. "Estimation of Hedge Ratio: A Wild Bootstrap Approach"
Nguyen, Phong, and Darren Henry. "CEOs' Overconfidence and Payment Method of Earnout in M&A deals"
Nguyen, Phong, and Wei-Han Liu. "The International Linkages and Their Transmission Patterns of G7 Equity Markets: A Vine Copula-Based Analysis"
Awards and grants
Winner of the LTSU Teaching Award 2016, La Trobe Student Union
Winner of the 2016 College of Arts, Social Sciences and Commerce (ASSC) Pro-Vice Chancellor's Teaching Support Staff Award, La Trobe University