Daniel Nguyen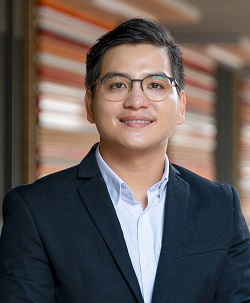 Research
View Daniel's extended research profile.
Biography
Phong (Daniel) Nguyen joined Federation University in November 2019 as a Lecturer in Finance. His current research focuses on asset pricing, behavioural finance, and quantitative finance. He has extensive teaching experience in Financial Econometrics, International Finance, Financial Management, Banking and Finance.
Qualifications
B.B.A, Foreign Trade University
M.Fin, La Trobe University
Ph.D, La Trobe University
Teaching areas
Financial econometrics, International finance, Financial management, Banking and finance, Management accounting.