Jerry Courvisanos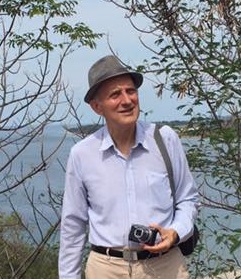 Research
View Jerry's extended research profile.
Biography
Jerry has taught economics for 40 years in various universities in Australia,while advising local councils, regional development boards and social service organisations on effective approaches to identifying economic strengths and establishing new activities.
As an economist, his approach to research begins with three significant problems in economies, that being ecology decay (climate change and natural degradation),fragility of business development in peripheral regions, and business volatility. With these crises, the aim is to build theoretical and policy approaches to innovation and its investment in firms and communities that result in resilient and sustainable development.
Qualifications
B Comm (UNSW)
M Comm (UNSW)
Grad Dip Ed (UNSW)
PhD (U Newcastle,Australia)
Professional memberships and associations
Australian Society of Heterodox Economists (SHE)
History of Economic Thought Society of Australia (HETSA)
Research Network on Innovation (RNI)
Victorian Universities Innovation Management Network (VUIMN)
Victorian Universities Regional Research Network (VURRN)
World Economics Association (WEA)