South Gippsland Shire Council Suicide Prevention Project
CERG evaluated the impact of South Gippsland Shire Council's suicide prevention campaigns to support the mental health and emotional well-being of men aged over 25 years and community members bereaved by suicide. Suicide prevention activities focused on community inclusiveness and included mental health training, social events and support programs for families and individuals affected by suicide.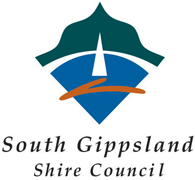 Local Men Local Communities was a project created as part of the suicide prevention activities which focused on a placed-based approach to suicide prevention in regional Victoria. The establishment of local men's group 'Chat & Chomp' created a forum for ideas to be generated that addressed local issues and provided a solutions-based approach to implementing events, training and awareness.
CERG researchers:
Associate Professor Joanne Porter
Robyn Wildblood
Valerie Prokopiv
Michelle James
Dr Chris Mesagno
Read the full report:
South Gippsland Shire Council Suicide Prevention Project Full Report (PDF, 3.10MB)