Samuel Zhang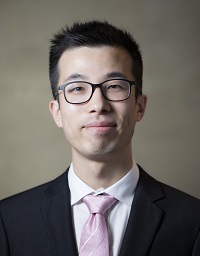 Position:
Undergraduate Program Manager

Work Integrated Learning (WIL) Coordinator

Lecturer in Economics
Location:
Mt Helen campus
Phone:
+61 3 5327 6788
Email:
q.zhang@federation.edu.au
Research
View Samuel's extended research profile.
Biography
View Samuel's Google web profile.
Dr Samuel Zhang is a Lecturer in Economics at the Institute of Innovation, Science and Sustainability, Federation University Australia. Prior to this, he spent 1.5 years at the Deakin University where he held position as Dean's Research Fellow, and 3 years at the Royal Melbourne Institute of Technology (RMIT University) as TA and RA.
Samuel's research interests lie in Development Economics and Applied Microeconometrics with a focus on inequality, welfare, financial development and public policy. His research applies rigorous econometric techniques founded on sound economic theory to formulate evidence-based economic and social policy recommendations aimed at improving conditions in developing countries.
Samuel has published papers in leading journals such as Energy Economics, Journal of Development Studies, Transport Policy and China Economic Review. His research has been featured by media such as Australian Broadcasting Corporation (ABC), World Economic Forum and Asia Times. He is the recipient of the 2016 RMIT Teaching Award and 2018 RMIT Research Award, annual prizes acknowledging academics who has demonstrated high level of excellence in their research and teaching activity.
Qualifications
Ph.D. in Economics, Royal Melbourne Institute of Technology (RMIT University), Australia
M.Phil. in Economics, Zhejiang University of Finance & Economics, China
B.Com. (Hons) in Economics, Henan University of Technology, China
B.A. in English Language and Literature, Henan University of Technology, China
Teaching areas
Macroeconomics
Microeconomics
Development Economics
Business Statistics
Professional memberships and associations
American Economic Association
Econometric Society
Economic Society of Australia
Development Studies Association of Australia