Dr Ashley Humphrey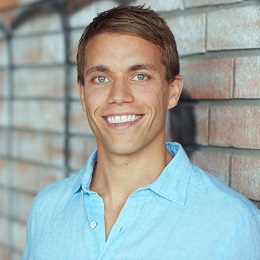 Phone: +61 3532 76637
Email: a.humphrey@federation.edu.au
Room: Mt Helen H217
Position: Lecturer
Discipline: Psychology
Qualifications
PhD (Psychology)
BA
BAppSc (hons)
Teaching areas
Social Psychology
Cross-cultural Psychology
Research Supervision
Professional associations
Member, Australian Psychological Society (APS)
Member, Society for Australasian Social Psychologists
Research interests
Ashley's research broadly focuses on cultural influences on mental health, and specifically the way in which mainstream culture shapes population health. He is currently working on a number of projects investigating the cross-cultural significance of social values in influencing mental health, an intervention project geared towards eliciting positive behaviour change in young people, as well as a study exploring how cultural perceptions of happiness impact upon wellbeing.
Publications
Humphrey, A., Bliuc, A., Molenberghs, P. (2019). The Social Contract Revisited: A re-examination of the influence individualistic and collectivistic value systems have on the psychological wellbeing of young people, Journal of Youth Studies, 1-10.
Humphrey, A., Bliuc, A. Molenberghs, P. (In press) Negating the Negative Influence of Extrinsic Values: Results of a four-week pilot intervention study, Journal of Positive Psychology.