Pay your fees
Important:
To pay outstanding fees you will be directed to an online banking option via ANZ eGate.
Steps: Login to my Student Centre by going to mySC.federation.edu.au
Enter your User ID number (student ID) and Password, then select the log in button.
If you are having trouble logging into my Student Centre please contact the Service Desk or call 1800 333 864.
How to pay outstanding fees
Select the Campus Finances tile.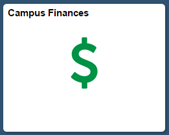 From the menu on the left hand side, select Make a Payment.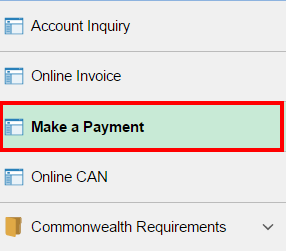 On the make a payment page – Enter the Amount you wish to pay in the Payment Amount Field.
When you have entered all amounts click the calculate grand total button

After checking the Payment Summary amount is accurate, Click the NEXT button.

If you are ready to make a direct payment Click the SUBMIT button. You will be directed to ANZ eGate where you can complete the payment process.