Humphrey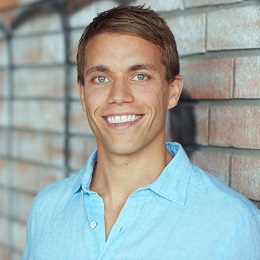 Phone: +61 3532 76637
Email: a.humphrey@federation.edu.au
Room: Mt Helen H217
Position: Lecturer
Discipline: Psychology
Qualifications
PhD (Psychology)
BA
BAppSc (hons)
Teaching areas
Health Psychology
Social Psychology
Cross-cultural Psychology
Research Supervision
Professional associations
Associate Editor Journal of Sociology
Research interests
Ashley's research broadly focuses on the way different cultural, political and social environments can influence a person's mental health. Specifically, his work has investigated how these differing cultural factors impact a person's behaviours, aspirations, health and overall quality of life.
Publications
Humphrey, A., Szoka, R. & Bastian, B. (2021) When the pursuit of happiness backfires: The role of negative emotion valuation. Journal of Positive Psychology, 11-23.
Nezlek, J. & Humphrey, A. (2021) Individualism, Collectivism, and Well-being Among a Sample of Young Americans. Emerging Adulthood.
Humphrey, A. & Vari, O. (2021) Meaning Matters: The impact of Self-Perceived Meaning in Life and its predictors on Psychological Stressors associated with the COVID-19 Pandemic. Behavioural Sciences, 11(4), 50.
Humphrey, A., & Forbes-Mewett, H. (2021). Social Value Systems and the Mental Health of International Students During the COVID-19 Pandemic. Journal of International Students, 11(S2).
Humphrey, A., & Bliuc, A.-M. (2021). Western Individualism and the Psychological Wellbeing of Young People: A Systematic Review of Their Associations. Youth, 2(1), 1–11.
Humphrey, A., Bliuc, A., Molenberghs, P. (2020). The Social Contract Revisited: A re-examination of the influence individualistic and collectivistic value systems have on the psychological wellbeing of young people, Journal of Youth Studies, 23(2), 1-10.