Hall, Lindy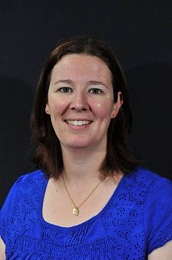 Phone:
(03) 5327 9693
Room: P914
Position: Lecturer, Professional Practice
Discipline: Exercise and Sport Sciences
Qualifications
Master of Exercise Rehabilitation
Graduate Diploma Exercise Rehabilitation
Bachelor Applied Science (Human Movement)
Cert IV Training and Assessment
Teaching areas
Work Integrated Learning / Professional Practice
Inclusion and disability
Health promotion
Professional associations
Exercise and Sports Science Australia (ESSA)
Australian Collaborative Education Network (ACEN)
Research interests
Work integrated learning and future employment
Work integrated learning and employability
Publications (last 5 years)
Caldwell, S & Hall, M. (2019). Education and training in human movement programmes: Stakeholder perspectives. In S. Loo (Ed.), Multiple dimensions of teaching and learning for occupational practice. Abingdon: Routledge.
Hall, M., Pascoe, D., & Charity, M. (2017). The impact of work-integrated learning experiences on attaining graduate attributes for exercise and sport science students. Asia-Pacific Journal of Cooperative Education, 18(2), 101-113.
Hall, M., Pascoe, D., & Charity, M. (2017). Career direction or re-direction – The impact of work-integrated learning on exercise & sports science students. Paper presented at the 20th World Council and Assembly on Cooperative Education (WACE) Work Conference, Chiang Mai, Thailand.