Brown, Chris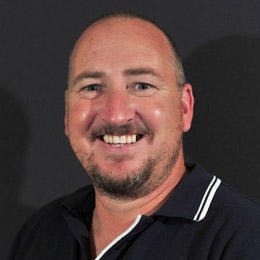 Phone: (03) 5327 9698
Email: c.brown@federation.edu.au
Room: P918
Position: 0.5 eLearning coordinator 0.5 Lecturer
Discipline: Human movement and sport science
Qualifications
M.HSci (HP)
B.Ed (PE) Hons, RN
Teaching areas
Health science, exercise and sport science, health and physical education
Professional associations
Australian Council for Health, Physical Education and Recreation
Research interests
eLearning pedagogy, health promotion, sport science
Supervised projects
Tyndall, K. (2006). Understanding the behaviours of binge-drinking amongst university students: Using the theory of planned behaviour as a framework.
Makin, C. (2008). Having the confidence to teach health: Undergraduate physical education teacher self-efficacy.
Woods, M. (2011). Teachers' perceptions of the opportunities and challenges in health education: Secondary education: Years 7-10.
University of Ballarat. (2009-2011). Creating quality eLearning processes & practices in HMSS. An Evaluation of the Perceptions and Attitudes to eLearning.